James C. Ballard, MD
Board-Certified Orthopedic Surgeon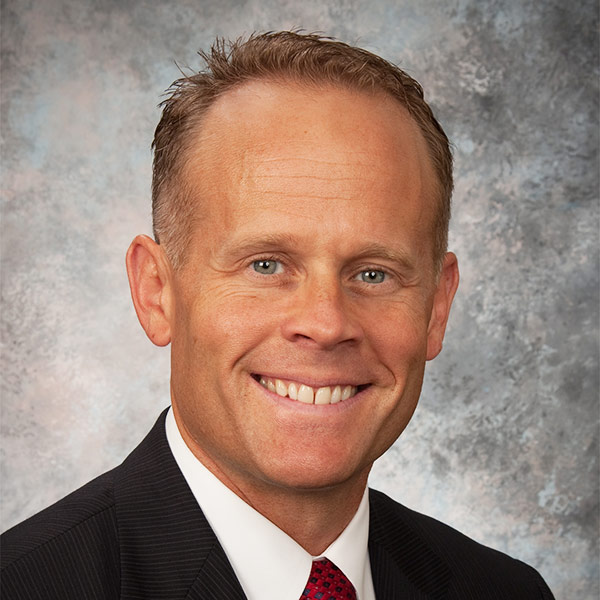 James C. Ballard, MD
Request An
Appointment
Dr. Ballard specializes in primary and revision joint replacement of the hip and knee and also enjoys general orthopedics. Dr. Ballard has consistently been honored as a top orthopaedic surgeon in his region, with patients praising his bedside manner and quality of treatment.
In addition to keeping current on all of the latest advances in orthopaedic surgery, Dr. Ballard travels around the world to teach other orthopaedic surgeons about new hip and knee replacement technologies. He performed the first outpatient total joint replacement in the northwest, and now offers this option for all patients when appropriate. He also helps medical device companies fine-tune new hip and knee replacement implants before bringing them to market. He makes regular appearances on local Portland media stations, including KPTV, KOIN, and KATU and has also been featured in several print magazines.
Dr. Ballard received his medical degree from the Baylor College of Medicine in Houston, Texas, and completed his internship and residency at the University of Nebraska / Creighton Health Sciences Foundation in Omaha, Nebraska. Dr. Ballard completed his fellowship with one of the pioneers of minimally-invasive total hip replacement, Dr. Todd Swanson, at the Desert Orthopedic Center in Las Vegas, Nevada.
Looking for a Second Opinion?
Dr. Ballard specializes in the treatment of a variety of orthopedic conditions and performs several orthopedic procedures including:
Education
Undergraduate: Brigham Young University, Provo, Utah
Medical: Baylor College of Medicine, Houston, Texas
Academic Honors
Brigham Young University:
Magna Cum Laude Graduate
Dean's List and Scholar Athlete Award
Baylor College of Medicine:
Outstanding Achievement in Orthopedic Research Award
Training
Internship: University of Nebraska / Creighton Health Sciences Foundation, Omaha, Nebraska
Orthopedic Surgery Residency: University of Nebraska / Creighton Health Sciences Foundation, Omaha, Nebraska
Adult Reconstruction Fellowship: Desert Orthopedic Center, Las Vegas, Nevada
Hospital Affiliations